Double-blinded placebo-controlled randomized controlled clinical trial for patients with Anal Intraepithelial Neoplasia (AIN)

Frantz Viral Therapeutics
Frantz Viral Therapeutics (FVT) is a joint venture between Georgetown University Medical Center and Frantz Medical Group. It is focused on the treatment of the Human papillomavirus (HPV)-induced conditions, including pre-cancers (intraepithelial neoplasia) and cancers located in the cervix,vulva,anus and oropharynx.
The Customer has raised strategic investment capital to complete Phase I & Phase II trials cost effectively to prepare for a Phase III clinical trial. The customer is seeking a secure, compliant, easy to use platform that can accelerate their clinical development timelines without having to tap into a large full service CRO or without in-house IT infrastructure.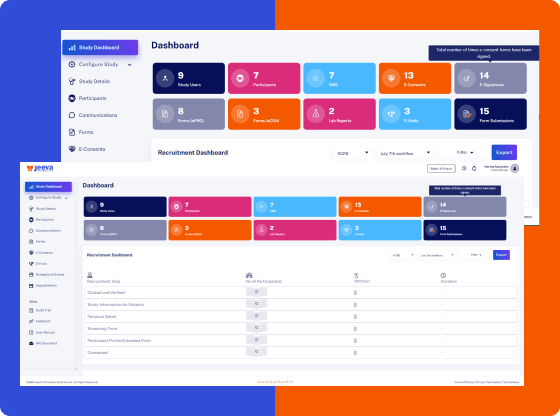 Jeeva eClinical Cloud software platform will aid the FVT team in accurate and faster eConsent, patient screening, enrollment, #datacapture of high quality, compliant, clinical trial data from HIV+ and HIV- persons with anal intraepithelial neoplasia. The software enables faster, cheaper, and better way to execute Phase II trial.