Health outcomes and biomarkers data collection for persons with neurodevelopmental disorders to accelerate treatment options

The Consortium for Outcome Measures and Biomarkers for Neurodevelopmental Disorders is a non-profit organization on a mission to accelerate the path to clinical treatments for people with severe rare genetic non-verbal neurodevelopmental disorders by pooling efforts, studies, and data. Founded by an inspiring leader, scientist, and mom of a child with #AngelmanSyndrome, Dr. Terry Jo Bichell.
COMBINEDBrain was seeking to understand the experiences and difficulties of their patients with epilepsies and seizures when using toilets over an extended period of time. Since these patients lack the ability to communicate verbally, they needed a way to capture these experiences via non-verbal communication channels. The experiences had to be captured in both quantitative and qualitative measures. Since these patients are carrying the burden of the disease they needed a solution that posed minimal burden, effort, and cost.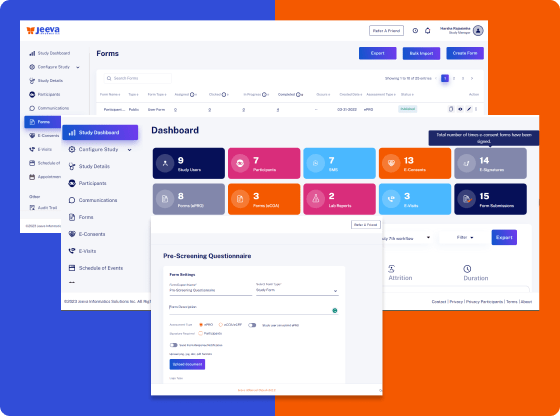 Jeeva eCOA subscription service delivered to COMBINEDBrain, a rapidly configurable questionnaire with scoring and intelligent branching logic to capture exactly the patient's experiences and outcome
• Drag and drop interface allowed for quick and easy setup
• Patients could access the survey from any of their browser-enabled devices (BYOD) from the comfort of their home at their own schedules with minimal burden.
• Patients with neurodevelopmental disorders were able to effectively use the drag and drop interface.